Science Geek was an old-school, handmade zine about science, music and the Peace Corps. Doug, my friend and bandmate in
Cuppa Joe
, created the zine and wrote short stories and articles while I added illustrations and comics. 
We supplemented the educational material with interviews of indie bands like Versus, Small Factory, The Wedding Present, John Darnielle of The Mountain Goats, and Superchunk and added book, magazine, and music reviews as well.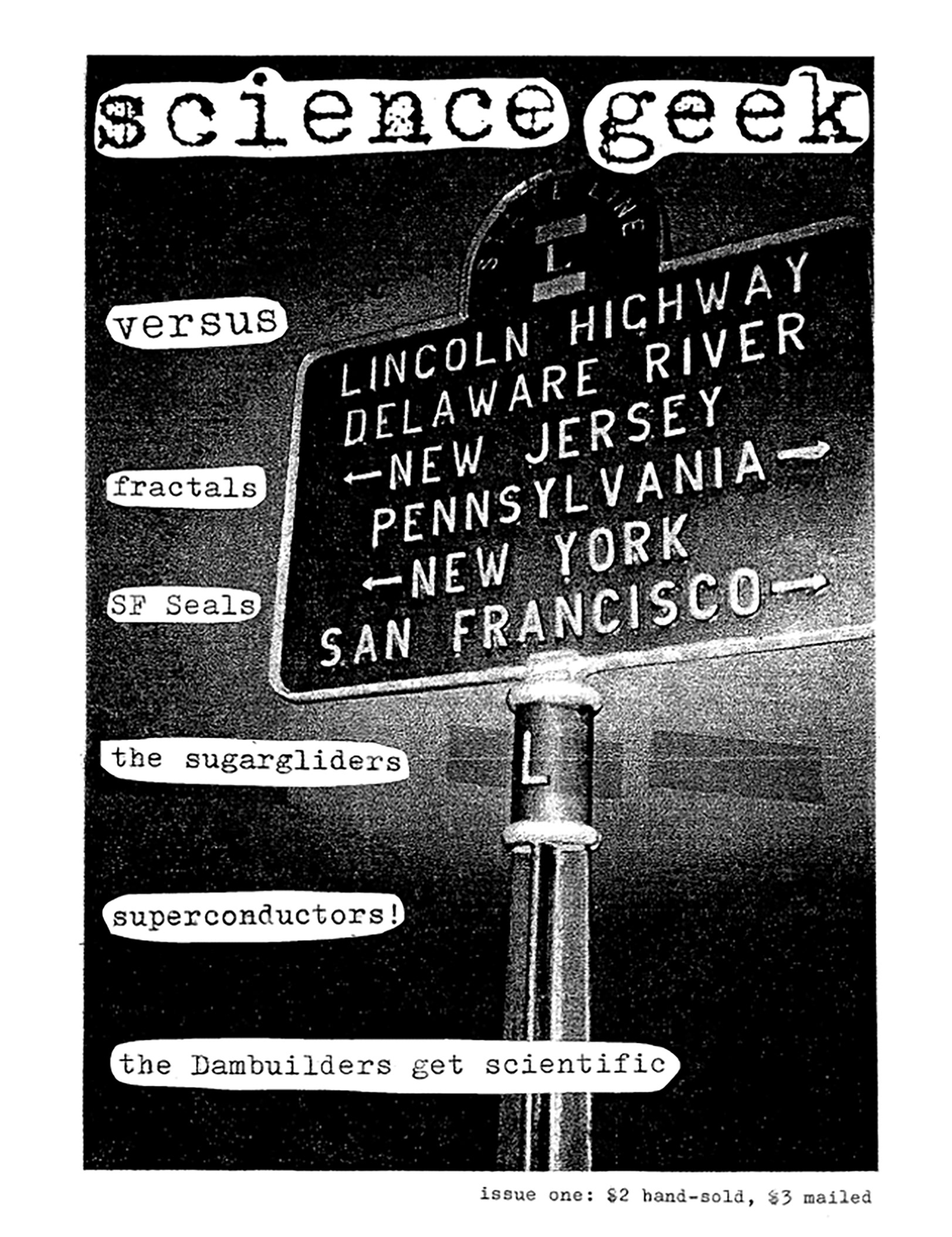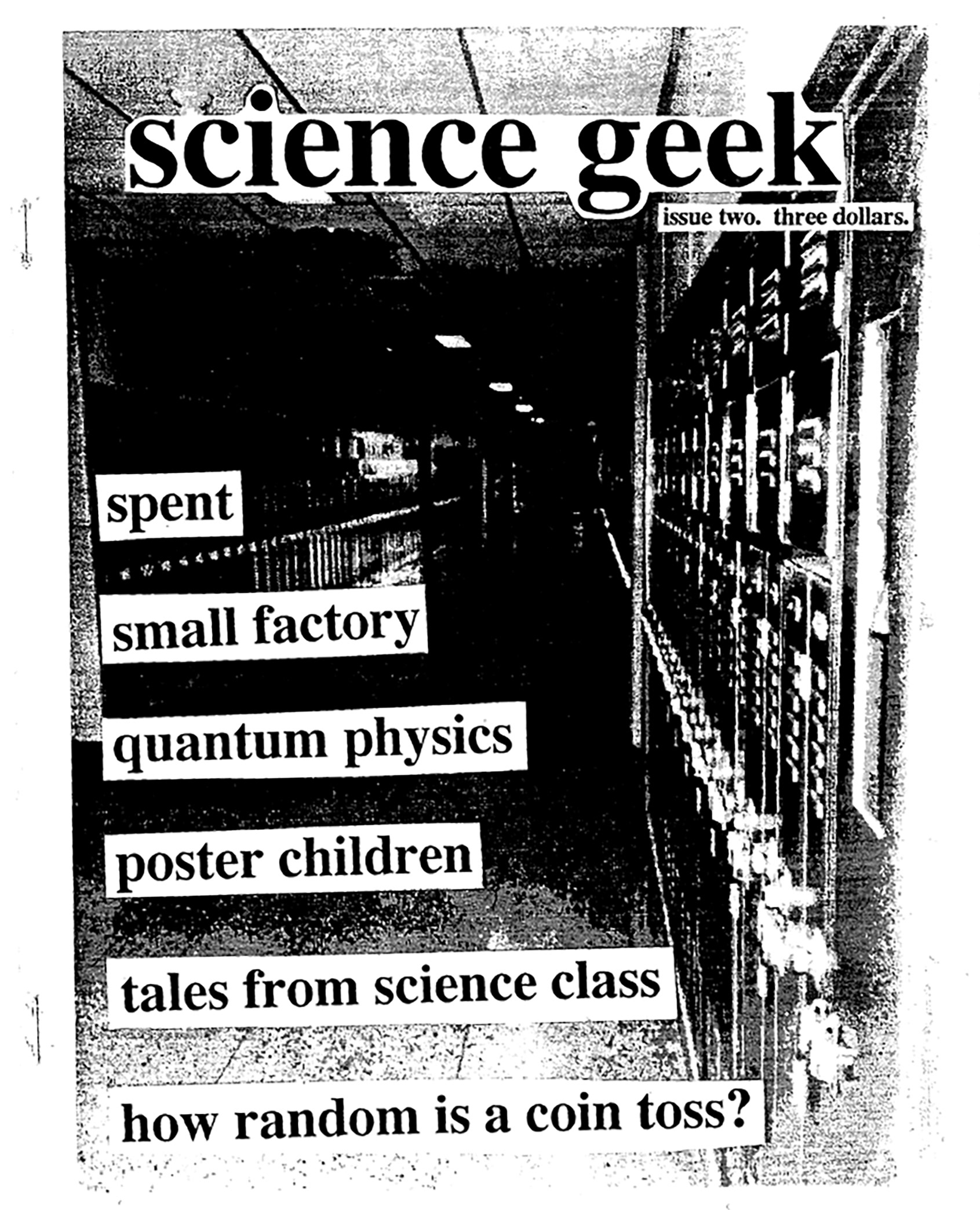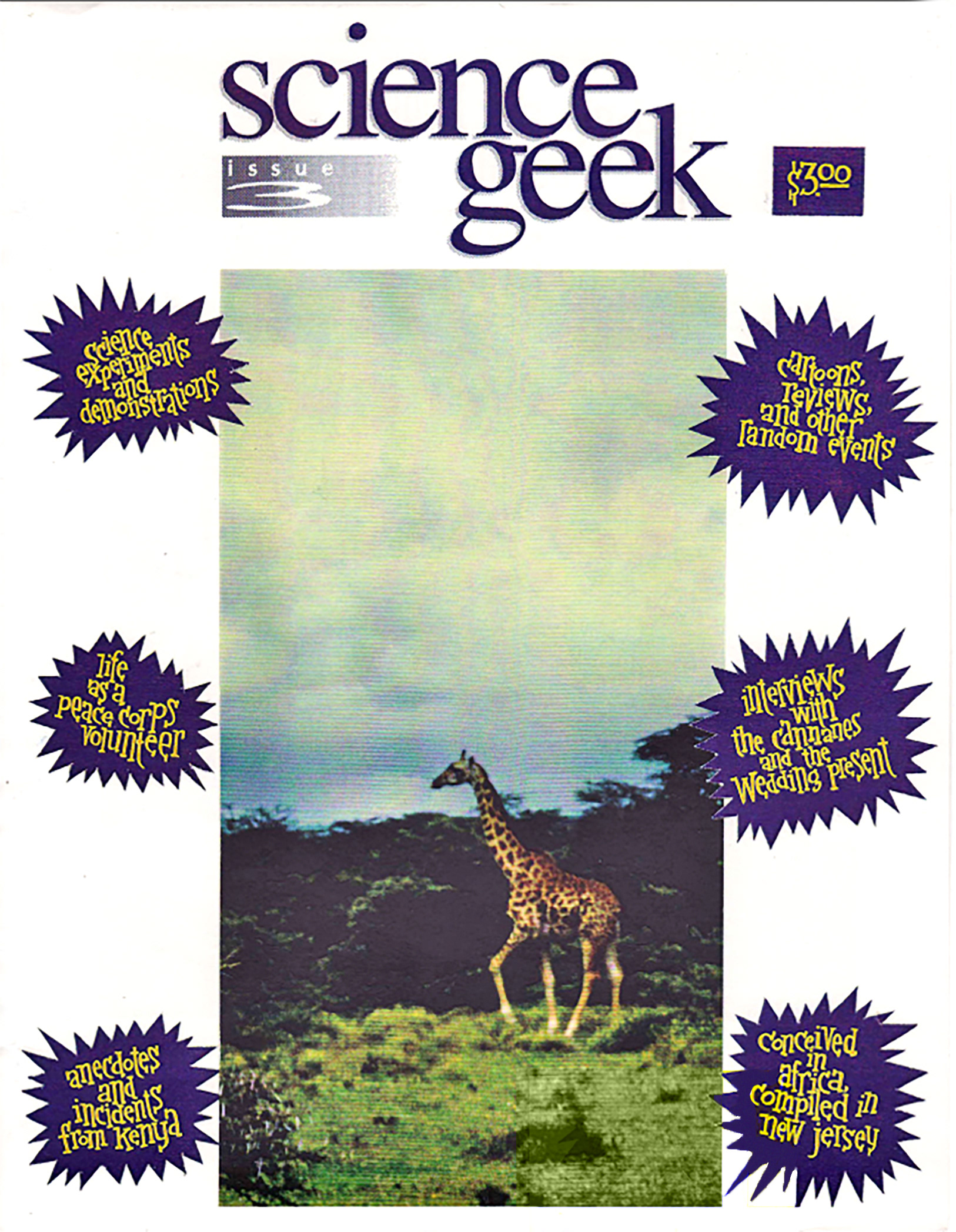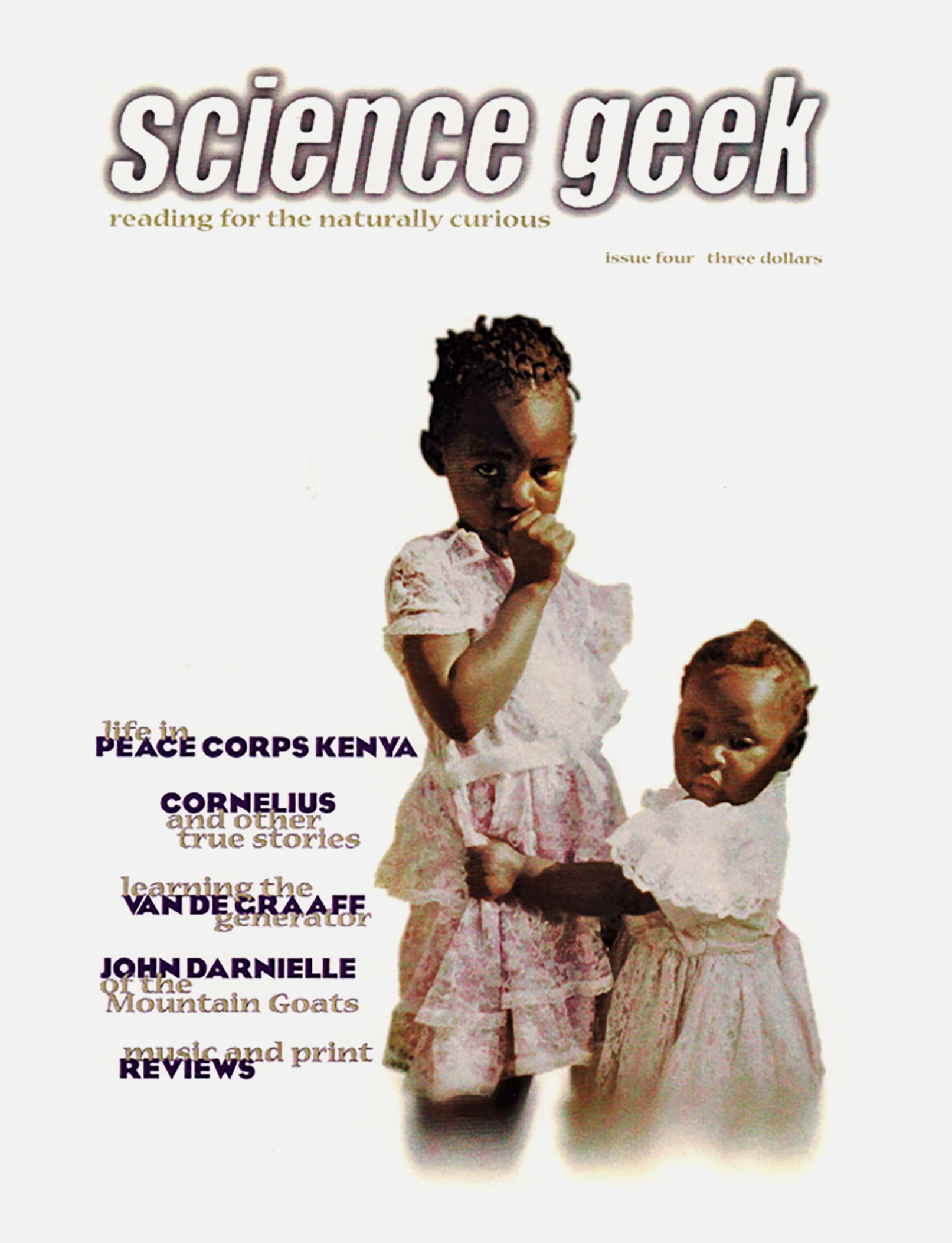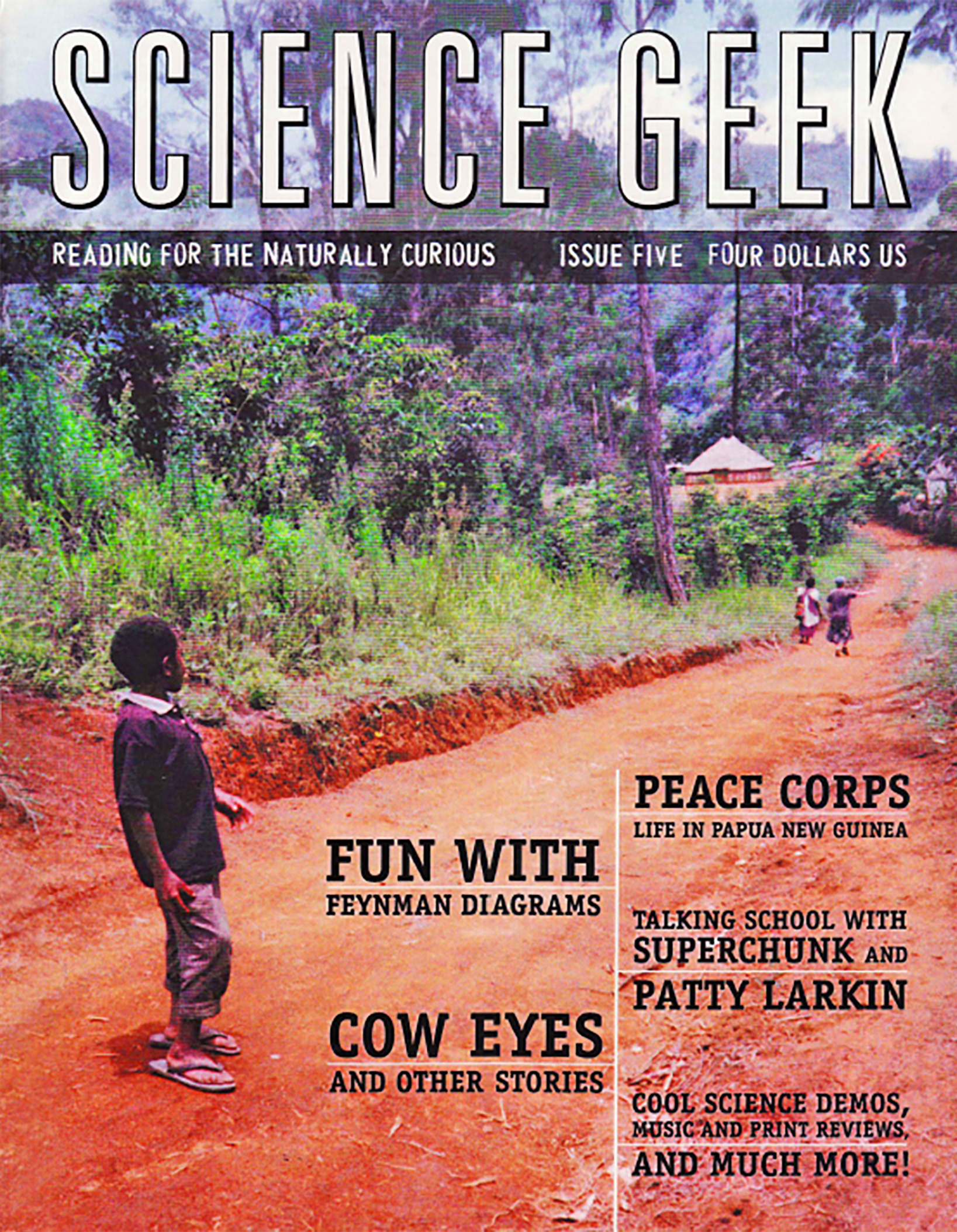 Doug and I first sold Science Geek at Cuppa Joe shows as well as through mail order via advertising in small press magazines. Eventually the publication was picked up by several distributors and achieved national and then international distribution. As we progressed from issue to issue, the zine gained a color cover, digital layout, and more professional printing and binding. 
When Doug joined the Peace Corps in 1995 and started his service in Kenya, the focus of the articles shifted to life as an American living in Africa. We continued to publish cross-continentally, with Doug sending me typewritten pages and rolls of film negatives to convert into finished layouts. Eventually Doug returned to the U.S., got married, and began teaching and Science Geek came to an end with its fifth issue. You can download the full Science Geek archive from the first link below.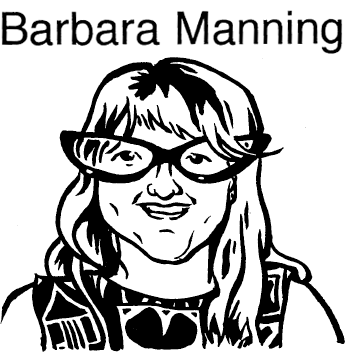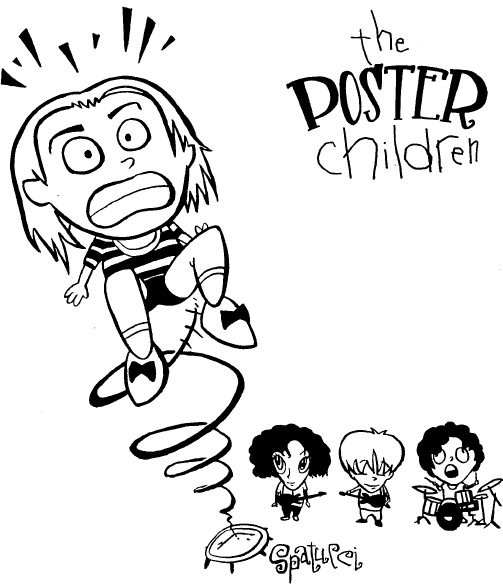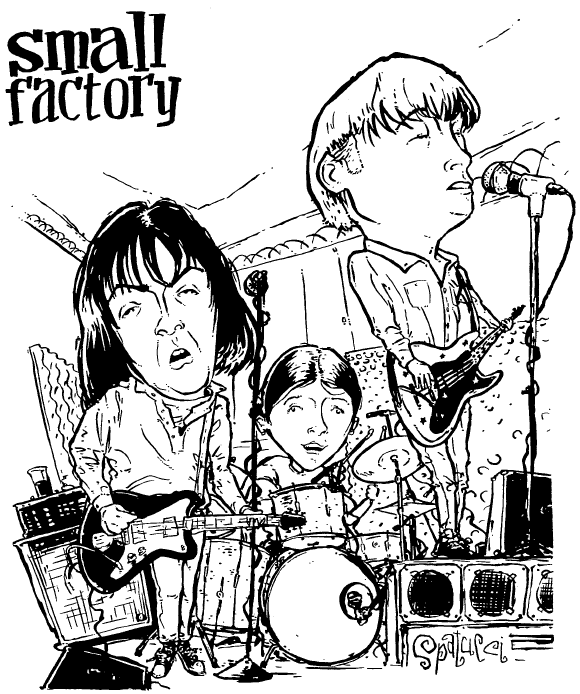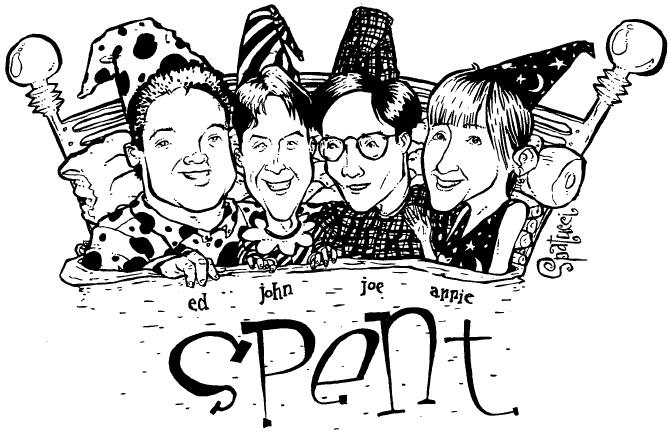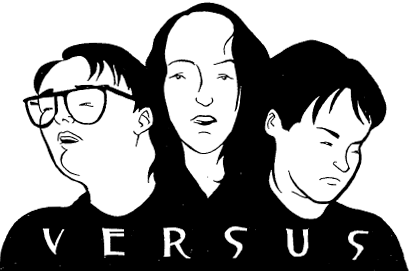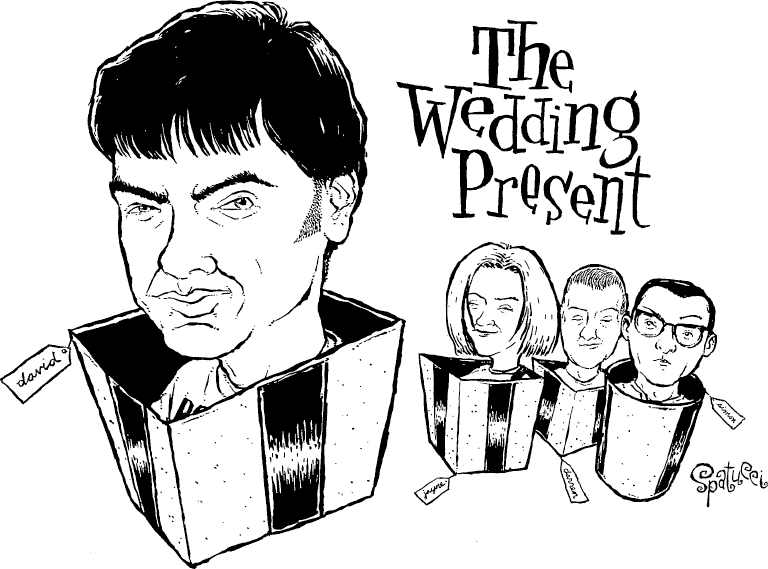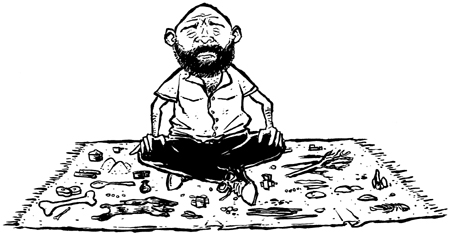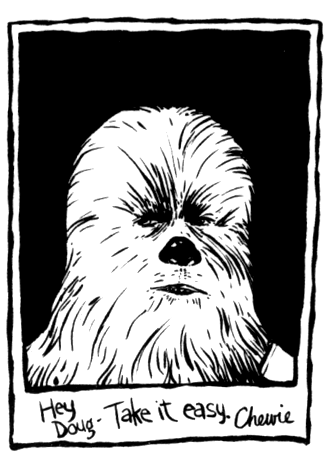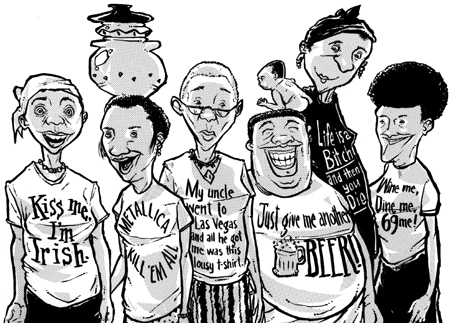 "What a fantastic zine… Sometimes you find a zine and it seems like the publisher created it just for you." 
"Buy this, even if it means raiding the money for mom's dialysis treatments. Some things are more important." 
"…a delightful blend of science and music… great illustrations and a great comic." 
"…smart science features, wonderful illustrations… Doug Larkin is an actual high school science teacher." 

"Any zine that makes sense out of quantum physics, bovine masturbation, and public high school is worth three bucks. Funny too." 
"Yeah, this one's for eggheads, and I'm not afraid to admit this zine is cool." 
"I'm a real sucker for indie rock and _____-type zines, but this is one of the best I've ever seen." 
"…it's a damn good thing that there's a zine like Science Geek… huge and funny and even educational… the hands-down coolest thing since computational biology." 
"…clever band caricatures and science illustrations… make Science Geek stand out from the usual photo- and clip-art-illustrated zines." 
"…I think what makes this zine so charming is Doug's ability to make such a dreaded subject like science fun and interesting." 
"This has got to be my absolute top pick as best zine of the year… excellent and interesting and completely different… kicks bum all over the place, there's nothing finer." 
"Doug Larkin, high school science teacher, rock guitarist, non-slack boy wonder… that's right, they're doing the zine from Jersey and the Kenyan bush…" 
"This zine was mentioned to me by the members of Spent last November. They had nothing but good things to say about Doug and Science Geek. Highly recommended!" 
"Science is fun, damn it! But you'd never know it until you read this." 
For Paper Airplane Pilots
"All sorts of incredibly technical facts about science…" 

"…one of the few truly education titles in the small press… the preeminent journal of science and indie-rock…" 
"…still makes my brain hurt." 
"…totally great… Doug's reviews and writing are without pretension and his enthusiasm for science is invigorating."