Breach Point: A Supernatural Thriller
is a YA novel that I wrote and published in 2015. The story began life as an original screenplay that I wrote in 2008. In 2014, I began adapting the screenplay into prose form, publishing one chapter a week on a blog. When that process was complete I took the new material and continued shaping it into book format.
The story follows Clara Tuffney, a high school sophomore who moves to the town of Breach Point, New Jersey to work a summer internship at an engineering firm. While living with her aunt, Clara meets former cast members of the Breach Point Castle, a haunted attraction that burned down in a mysterious fire decades earlier. A boy named Eric, who was rumored to have supernatural powers, was killed in the fire. After researching the castle's demolition at her internship and talking to Nicholas, a local boy with connections to the castle, Clara slowly begins to suspect that the fire was no accident.
I designed and illustrated the cover and interior pages. I also created a trailer to promote the book's launch, which you can view below.
The first sequel, 
Breach Point: Infusion
, will be published in 2020 and the final book in the trilogy,
Breach Point: Cataclysm
, will follow.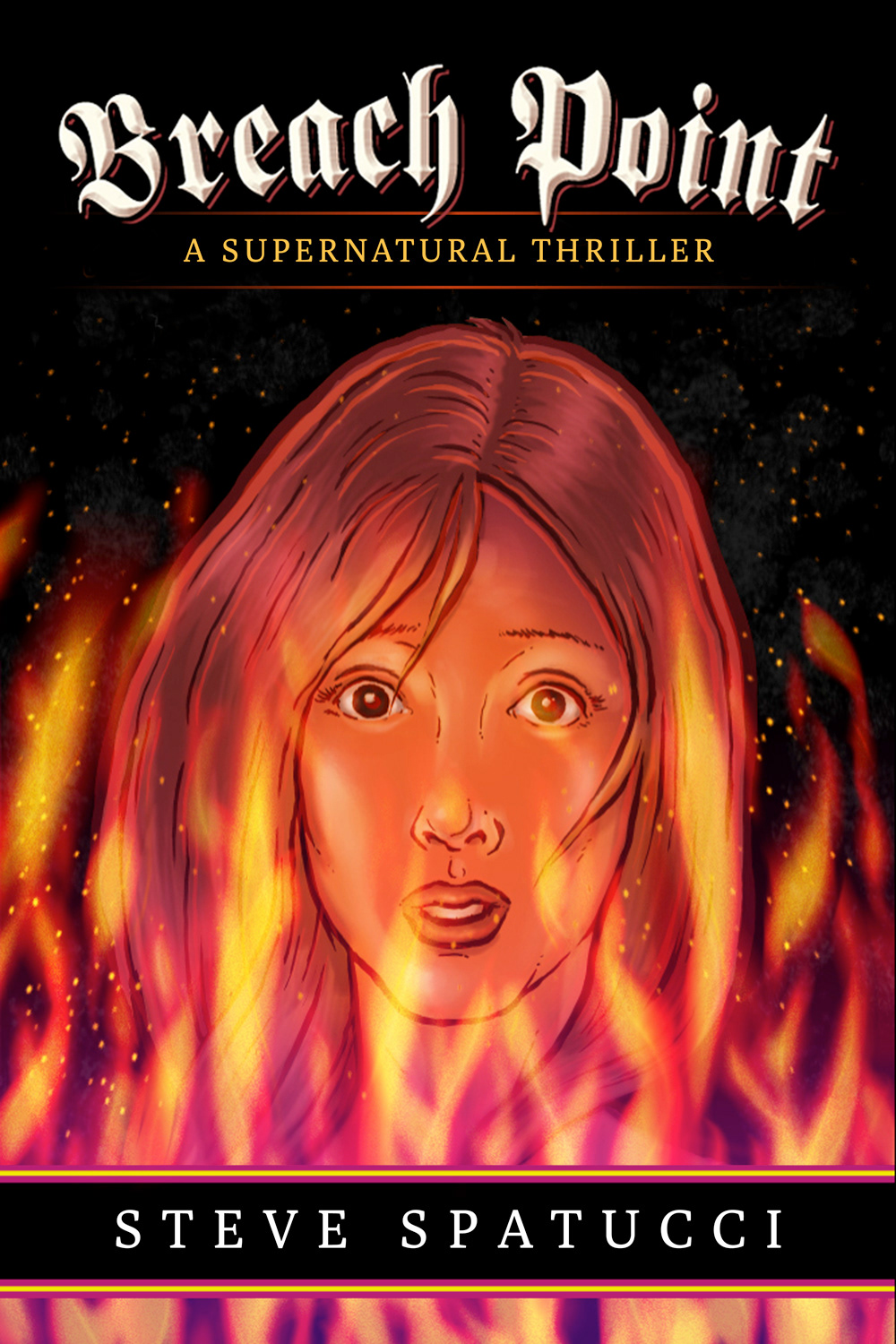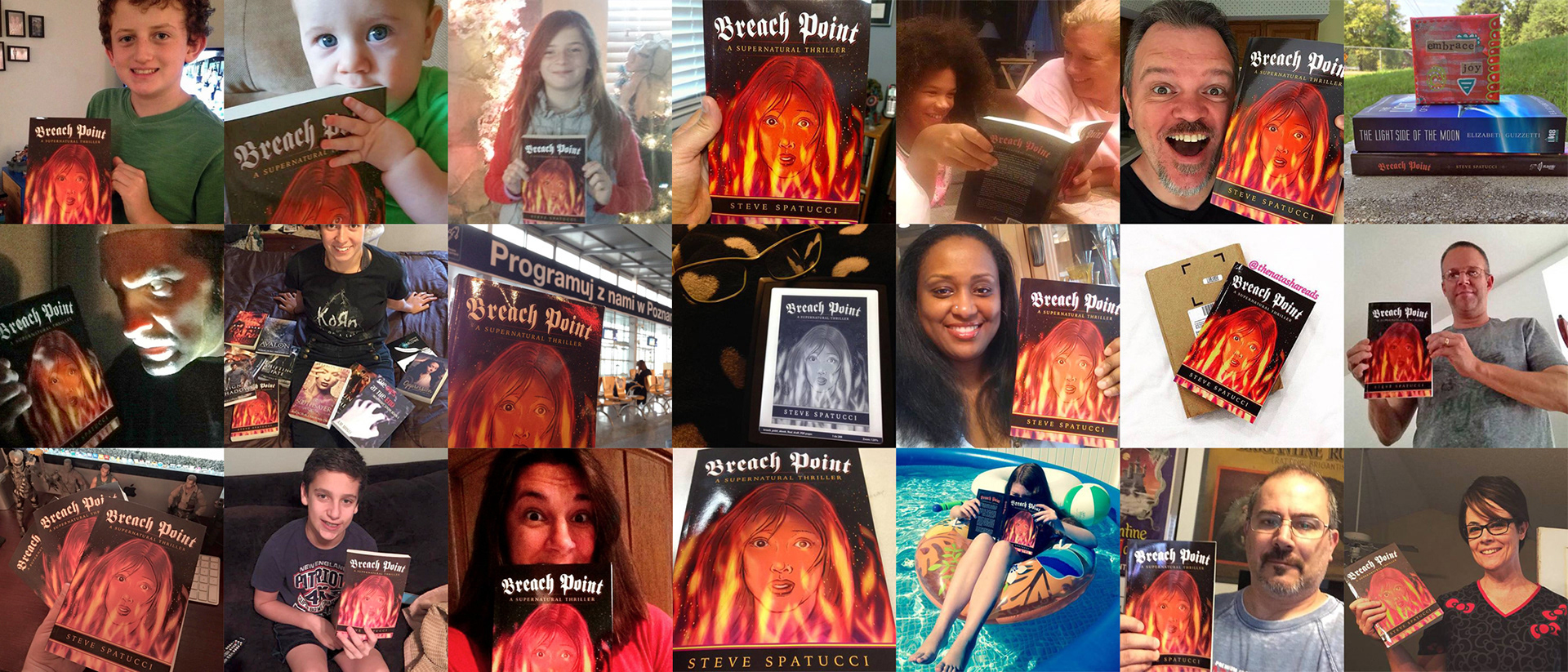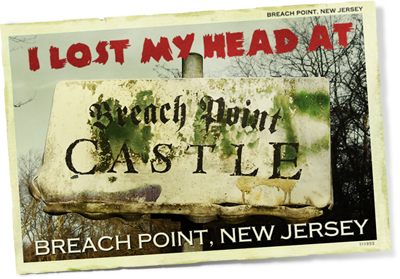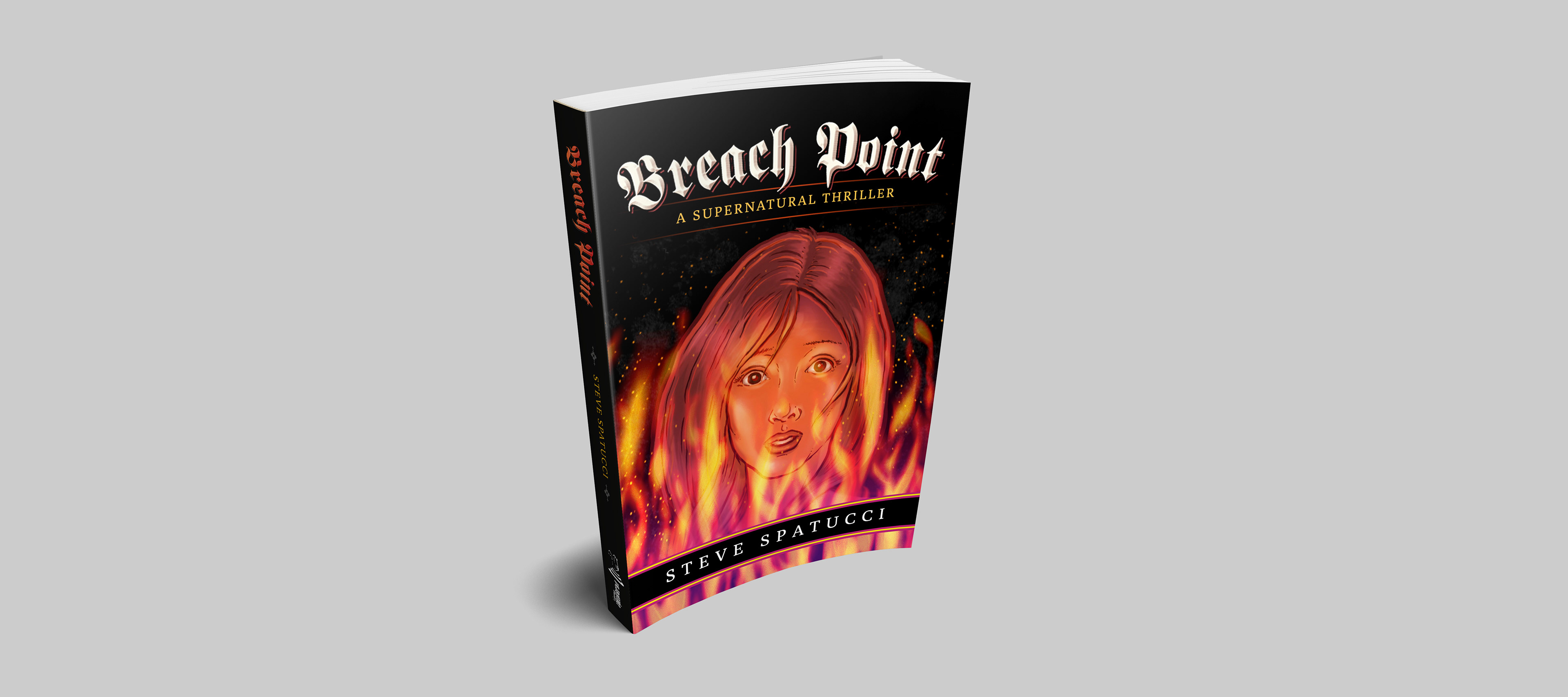 "Although the book is geared toward young adults, people of all ages will enjoy its easy to read story filled with suspense and mystery. Fans of Brigantine Castle will also enjoy the similarities of the two haunts. Example: Brigantine Castle's owner was Carmen Ricci. Breach Point Castle's owner was Carlo Rizzieri. The book also includes a ton of bonus material which describes the origins of the book, the writing process, and the inspirations for the places and characters."
Dark in the Park
              "This book is not only really good, but it brought back a part of my childhood that I'd forgotten about.
              Breach Point was really exciting. Clara's curiosity is understandable and her doggedness is to be admired. I loved the friendship that she and Nicholas develop and I loved that the whole town of Breach Point seemed to be a very cool and interesting place to live.
              I also really appreciated the way the ending transpired. I'll say nothing more about it except that I expected one (or two or three) possible outcomes but was really surprised by how it played out.
              I also liked the epilogue, which went back in time. And I loved the bonus materials that he included (Steve has written screenplays so he's got that whole DVD bonus features mindset going on).
              We learn that he's working on two sequels. But even better is he talks about the origins of the story. It was originally a screenplay.  Clara was a little older. And I love the way he says that by making her just few a years younger (unable to drive) and taking away her cell phone (minor plot point) it really changes the nature of the story and her dependency/friendship with Nicholas.
              I also love that he was geeky enough to show us a picture of the devices he wrote on (and his use of his cell phone! for a script). He even includes a soundtrack that he listened to while writing. Wonder if there's a Spotify link."
I Just Read About That
              "This book surprised me. I highly enjoyed it! Spatucci made an interesting choice in making his protagonist a girl. Most authors stick to what they know when it comes to their protagonist's gender but it was refreshing to see Spatucci successfully write a female's point of view.
              While I enjoy mystery and quirky character flaws in books, I always love detailed descriptions. Whether it be a cracked sidewalk or a young girl's love of funnel cake, Spatucci created a vivid world I couldn't help but love.
              At the back of the book is a ton of bonus content. I enjoyed seeing how Spatucci came up with the idea for Breach Point. As readers, we could have been given a little more information on Eric, but at least there will be a sequel..."
              "Clara is not a self-centered character. She doesn't think a lot about herself, her personality or even her looks. She thinks about what happens to her, in her feelings. The reader discovers her personality through her actions. Clara is not a descriptive person, so I don't even know how she looks like and I already finished the book. This would normally bother me a lot, but it didn't. Clara notices the island and the places on there, so it's easy to construct the characters' appearance by the small details that we are given. I had never read a book like this and I can't imagine anyone doing this like Spatucci.
              The whole mystery was very good and I only understood what was really going on nearly in the end – and this is very unusual, as I study the characters as I read and tend not to be surprised by the events at all! Spatucci was ingenious while maintaining the conspiracy atmosphere and the 'someone is watching you' feeling. The reader gets insecure, as it's impossible to be sure in which characters we can trust and who is lying. It reminded me a lot a Clue board game, you know? At each place that Clara went, she discovered a new clue and we had to redo the whole castle theory.
              It was impressive how easy it was to connect with Clara, even with her very unique personality. She's not a silly girl that only dreams and sit to wait for things to happen. She goes after what she wants, doesn't expect anyone to help her, but knows when it's the time to go ask for it without being proud or ashamed.
              Describing is for sure the strongest point of the book. Spatucci spent years working on the story, so you can feel that Breach Point is real. It seems like if you open a U.S. map, you can find the island there. This care left me speechless. And it's also a bit funny, as the characters seem to be mere ghosts in a place with its own life (but in a good way). Even the supernatural element of the plot seems real and natural.
              The castle mystery also is a funny phenomenon in the book. It's the kind of deal that you know that is there, but you don't really care. Then, things start to get really weird and, before you know it, you have this craving to understand what the hell happened in the place. Clara awakes a kind of obsession in the reader, slowly and gradually, so one day you catch yourself daydreaming with the possibilities and trying to solve the mystery even when you're not reading! How is it possible?
              I loved this book. It's the kind of book that breaks your heart when it ends, but have no fear, the sequel is on its way!"
           "'A Supernatural Thriller,' says the description of Breach Point, and with that, I immediately looked up the synopsis. The synopsis was very attractive to me that it gave chills. I always loved mystery and the thought discovering things that are peculiar. But Breach Point is not all that. This is a book that can basically make you feel everything that you need to feel. I felt thrilled, confused, and amazed. I laughed, I wept, and there are times that I'll put down the book, stare at the wall for a moment, smile, and get back to reading. There was never a dull moment from start to finish, and that is admirable for not all books that I've read had that effect to me.
              As for the characters, their personalities are perfect for the plot, especially Clara. Clara is a very brave young woman who is willing to face every danger for her loved ones. She's also lovely, cool and risky. It's amazing how her curiosity make her do such dangerous and risky things. Also, when she gets attached to things, she'll hold on to it very hard, like the Breach Point Castle. It all started in a little curiosity, and with that, lots of things happened. You won't get to know her by just reading her descriptions in the book. You'll get to know her through her actions. She and Nicholas is a good tandem. It's astounding how they can do anything and everything with each other. I can't help myself but ship them two. Anyway, I love all the characters, and of course the setting. The setting gave me this old-fashioned, yet cozy feeling of being in an old town where the population is so small that almost everyone knows each other.
              I recommend this book to those who like mystery. If you're a fan of Nancy Drew, then you'll surely enjoy this one, too. All in all, I rate this book 5/5, because Breach Point is a very entertaining book that you won't notice you finished it already, and you're left hanging, craving for more. "
           "Breach Point was a cool read! Steve Spatucci has talent. Breach Point is about a girl on an adventure. Clara Tuffney is an intern for an architectural firm and she's staying the summer with her Aunt Maureen. She's hours away from home where she left behind a relationship/friendship disaster and a mother she isn't seeing eye to eye with. Thankfully, she's met a guy friend who seems worth the attention along with a ghostly mystery.
              Breach Point reads like a grown up Scooby-Doo episode. From doing research to finding small clues, I wanted to shout out "jinkies" once or twice! The story is perfect for YA readers and it's a fast read. I'd definitely let my son read it. I finished the book in two days, and that's with me reading other books.
              Lastly, there's the best part of all, the supernatural! I'm all for ghosts, wraiths, monsters and more. This story was more mysterious than supernatural to me. There are instances that could even be dubbed almost magical, but it was along the lines of ghostly. I enjoyed the story - it was nicely written and I can see me adding it to our school year's reading list."
              "This week we take a look at Breach Point, a supernatural thriller set along a fictionalized Jersey Shore that hit stores last year from the mind of multi-talented Cherry Hill writer (and much more), Steve Spatucci.
              Originally written as a screenplay, Spatucci recrafted it over several years to the young adult novel it is today, the first in a planned trilogy. Gaining inspiration from the real Brigantine Castle dark ride and dashed with a bit of early 1980s 8-bit fantasy, it proves an enjoyable romp perfect for all ages.
              Quick plotting and believable dialogue help press the story points forward, which sometimes squeeze character arcs and logic a little thin, but the tale is a good one and the supernatural mystery at its center as fun as many in R.L. Stine's classic Goosebumps series.
              Head over to the Breach Point website for links to buy the book, digitally and in hardcopy format, plus much more."
Jersey Shore Hurricane News' Coastal Reader
              "I was surprised by this book. It was full of suspense and I was on edge of my seat to know the full mystery. On top of the that, there is supernatural factors which makes the book so captivating. So it was like cherry on top of a cake. This also have a summmery vibe to it!
              Clara is the protagonist of the book. I love how flawed she is, that makes her real and raw. She is scared, yet she wants to be brave which makes me admire her. She is easily likeable and I am sure that Readers will grow closer to her.
              Nicholas is really sweet, but he isn't naive. Uncle Kevin really scary but I ended up really liking him.
              I recommend this to everyone who loves supernatural thriller. This is a book that can be enjoyed by readers of any gender or age."
              "Breach Point reminded me of how much I love the supernatural genre. From the first chapter, I connected with the protagonist, Clara. I very much enjoyed her throughout the novel, and felt she carried the story well. As well as Clara, Nicholas made the novel come to life.
              With realistic characteristics and traits, the two characters seemed to jump off the page. The book was well written and full of great descriptive imagery. I was able to visualize almost every scene, and never felt 'lost' in the imagery.
              Hats off to Spatucci for the mysterious atmosphere and tone sustained throughout the entire novel. You aren't sure who to believe or trust, and the plot twists actually catch you off guard. If you love mysteries or supernatural books, go pick this one up!"